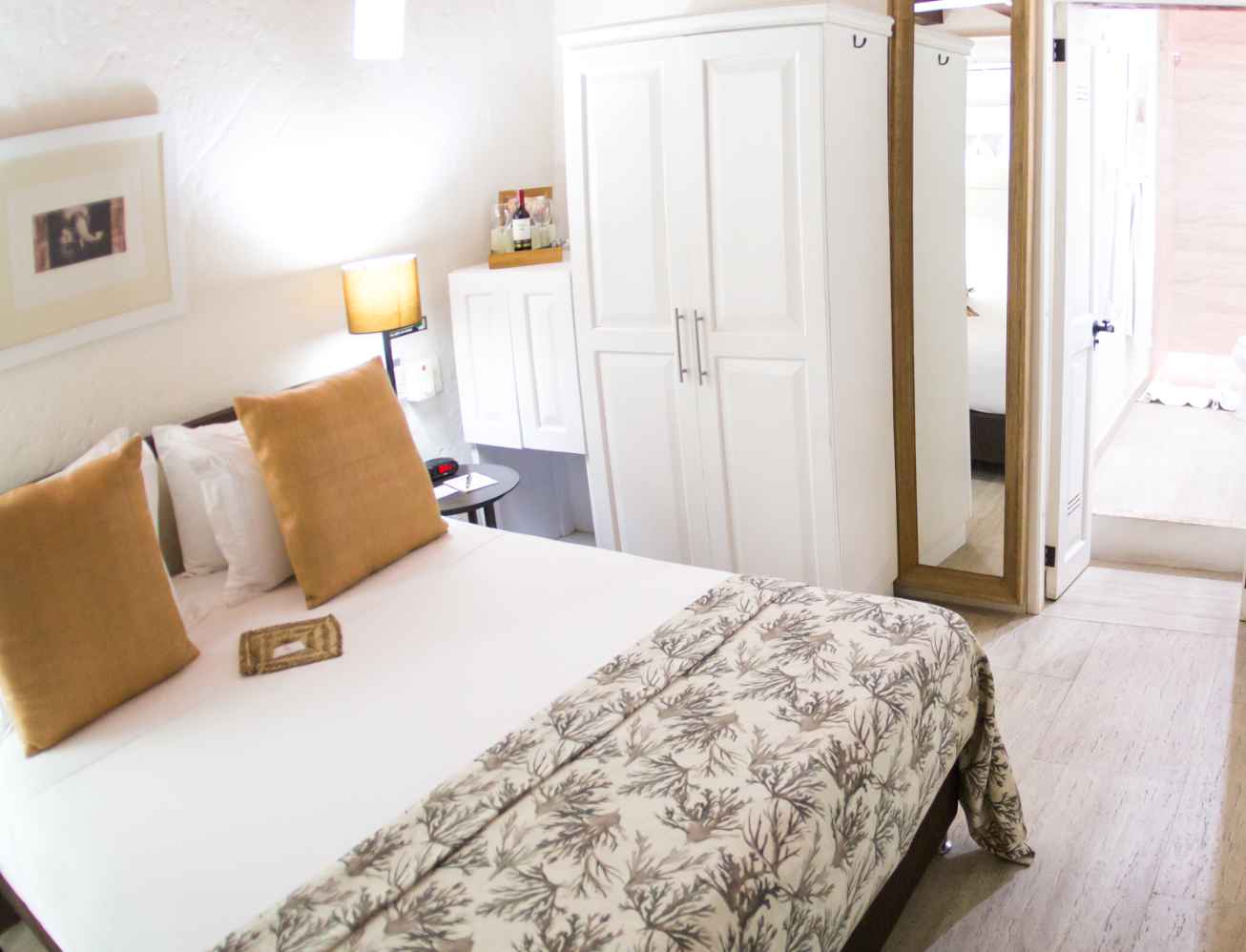 Standard
The Standard room at the Hotel Casa del Coliseo is a 17th century colonial room that combines historical charm with exquisite decoration. Room with internal view.
includes
Fully furnished room of 16 m² (172ft²), with queen bed, minibar, safety box, hair dryer, amenities and complimentary Wi-Fi access
"The perfect stay at Casa del Coliseo Boutique Hotel, in one of our Standard rooms."
Fully equipped rooms from 16m² (172ft²) to 50m²(538ft²).
All rooms have:
*Because our hotel is a colonial restored house we don't have an elevator.